Katherine Elliott, mentor and editor extraordinaire, is the current manager of the New Orleans Writers Residency. She, Tim, and Shawn found the house the residency now inhabits back when it was dirty, dusty, and falling apart, and envisioned what it could be. She's had many lives, including musician, writer, editor, career counselor, tarot card reader, chef, and antique book dealer.
---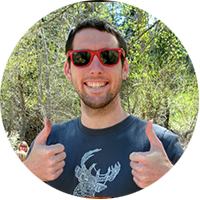 Shawn Drost, who also happens to be one of the cofounders of Hack Reactor, spends the majority of his time across the country in San Francisco, helping with the project financially and logistically while making regular visits to work on it in person. Outside of the tech and literary worlds, Shawn has also traveled the world with Kat as her guitarist.
---
Tim Raveling, though no longer an active part of the residency, was one of its founding members. He helped get the residency get off the ground by handling many of the logistics of the renovation and organizational process, as well as raising the funds to make the residency a reality. He also oversaw the first and second cohort of residents. He's now pursuing new adventures out west, and making plans for new artistic and writing spaces around the world.