Katherine Elliott, mentor and editor extraordinaire, is the spiritual founder of the New Orleans Writers Residency. She found the house the residency now inhabits back when it was dirty, dusty, and falling apart, and knew what it could be. She's had many lives, including musician, writer, editor, career counselor, tarot card reader, chef, and antique book dealer. She is currently reading submissions and preparing to mentor the first alumni of the residency in July, and working on painting the detail trim on the front of the house.
---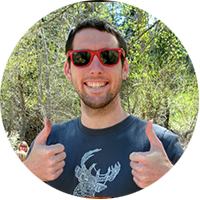 Shawn Drost, who also happens to be one of the cofounders of Hack Reactor, spends the majority of his time across the country in San Francisco, helping with the project financially and logistically while making regular visits to work on it in person. Outside of the tech and literary worlds, Shawn has also traveled the world with Kat as her guitarist.
---
Tim Raveling handles many of the day-to-day logistics of the residency, such as making sure different parts of the renovation get done on time, making sure the website is set up, and making sure no applicants get missed in the general bustle. Outside of the Residency, Tim is also a writer, a coder, an artist, and a traveler.